ポリイミドペーパー(開発品)
Polyimide Paper (Under Development)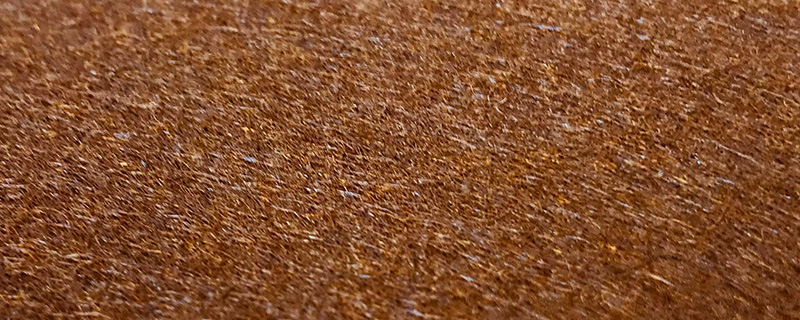 耐熱・耐寒断熱、熱マネジメント新素材
New Thermal Management Material with Heat Resistance, for Heat Barrier and Thermal Insulation
1.特長 Features
ポリイミド繊維からなる、ポリイミド繊維紙(Polyimide Paper)です。 一般的なポリイミドフィルム同等の耐熱性・耐寒性、寸法安定性に加えて、低熱伝導性(0.03W/m・K)を特長とする製品で、航空宇宙、自動車、産業機器、5G関連モバイル機器分野における、熱マネジメント技術の高度化に貢献する新素材です。
Polyimide paper offfers an unique thermal insulation property (0.03W/m・K), maintaining heat resistance and chemical resistance expected from polyimide films. Polyimide paper will help to make a new thermal management design for high temperature environment in a wide variety of industry from aerospace, automotive to 5G mobile communication devices.
2.特性 Properties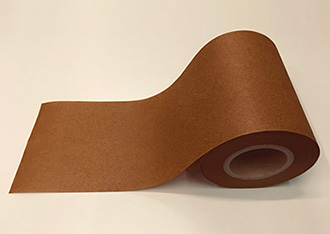 開発品 (東レ・デュポン(株)の独自開発素材です)
This product is under development by DuPont-Toray Co., Ltd.
厚み
Thickness
mm
0.4
坪量
Basis weight
g/m2
90
熱伝導率
Thermal conductivity
W/m・K
0.03
熱膨張係数
Coefficient of thermal expansion
ppm/℃
30
絶縁破壊電圧
Break down voltage
KV/mm
15
本データは特定の実験値であり、保証値ではありません。(2021年4月)
Preliminary data only. (April 2021)
3.二次加工素材提案 Potential fabricated materials with Polyimie paper
二次加工製品の開発もお手伝いいたします。ご相談下さい。
二次加工例
Fabricating
→
加工品の機能
Additional performance
接着剤コーティング
Adhesive coating
→
断熱テープ、ラベル化
Heat barrier tape, label
高放熱材との複合、積層
Lamination with heat conductive material
→
熱拡散・吸熱制御
Heat spread, absorption control
アルミ蒸着加工
Alminize (vapor deposition)
→
遮熱、シールド
Radiation heat barrier, EMI shield
積層
Multi layer
→
厚物化
Thicker polyimide paper 
4.用途提案 Potential applications
ヒーター部品の発熱効率向上対策
Thermal insulation to improve heating efficiency of heater modules
電子機器、電子部品の熱対策(遮熱、保温、放熱断熱)
Heat barrier or Thermal management for electric devices
CFRP、樹脂成型部品の断熱保護、耐熱化
Heat barrier for CFRP and Plastic parts
高温プロセス工程用途
Heat protection for manufacturing processes
多層断熱
Multi Layer Insulation
極低温用途
Cryogenic applications
ご注意:本製品は開発品であり、製品の供給性、及び、ここに掲載した情報の使用に係わる保証または責任を負うものではありません。
The information provided in this data sheet corresponds to our knowledge on the subject at the date of its publication. It may be subject to revision as new knowledge and experience becomes available. This information is not intended to substitute for any testing you may need to conduct to determine for yourself the suitability of our products for your particular purposes. Since we cannot anticipate all variations in end-use and disposal conditions, DuPont-Toray co., Ltd. makes no warranties and assumes no liability in connection with any use of this information. It is intended for use by persons having technical skill, at their own discretion and risk. Nothing in this publication is to be considered as a license to operate under or a recommendation to infringe any patent right.